Direct Links to our sponsors and to websites we recommend:
Report any problem links
HERE!
---
Buying and Selling Timeshares

Timeshare Broker Sales:
A respected real estate brokerage specializing in timeshare resales who never charges any type of upfront fee to sell your timeshare!
Vacation Rentals at Discounted Prices:
Renting a timeshare villa from an owner is the best way to save hundreds on your next vacation, and is a great way to experience the resort lifestyle without the obligation of ownership!
Timeshare Kahuna:
A timeshare resale broker who is one of the foremost experts in the Bluegreen and WorldMark timeshare systems.
---

Timesharing 2000:
A respected timeshare brokerage based out of Virginia Beach which offers timeshare resale and rental services. No upfront fees!
Timeshare Resales Worldwide:
Proud to be the first timeshare resale broker on the internet. Licensed realtor since 1969. No upfront fees!
Garden View Realty:
A Florida real estate brokerage specializing in Disney Vacation Club.
A Timeshare Broker:
A Florida real estate brokerage specializing in timeshare resales with no upfront fees!
---
​
Re/Max Properties SW:
A Florida real estate brokerage offering timeshare resales worldwide. Hilton Grand Vacation Club specialists.
Premier Timeshare Resales:
Timeshare and fractional brokerage located in Park City, Utah. Licensed agents with Re/Max Associates.
Timeshare Classifieds: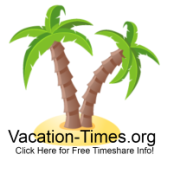 Vacation-Times.org/Classifieds-
This classified engine is available to Vacation-Times readers to post free timeshare offers, timeshares for sale, timeshare vacations for rent, and timeshares wanted requests.
TS4M's Freebies:
Free timeshares and other giveaways posted on the popular bulletin board, Timeshare Forums.
TUG Timeshare Marketplace:
Members of the Timeshare User's Group can place classified ads in this venue.
​
MyResortNetwork:
A low cost timeshare marketing site for owners who want to sell or rent a timeshare.
RedWeek.com
:
A very popular timeshare classified engine with reasonable prices (requires a membership fee to contact advertisers).
---
Links for Timeshare Closing Companies:
Transferring Timeshare Ownership Discussions:
This link takes you to a discussion board hosted on the Timeshare Forums website with information about the transfer process and fees for numerous timeshare resorts, a list of recommended timeshare closing agents organized by the state where the property is located, information about timeshares in probate and inheritance, as well as a long and detailed discussion about various timeshare donation programs and the process of donating an unwanted timeshare week to a charity. This discussion group is moderated by Richard Marquette, owner of Vacation-Times.org.
PCS Title:
An attorney owned and operated timeshare closing company that is licensed to issue title insurance and has attorney partnerships in multiple states to ensure your deed and closing documents are legally and properly prepared and recorded.
First American Title Insurance Timeshare Closings:
First American provides special expertise and services to match the unique needs of the vacation ownership industry. No matter where your properties are throughout the U.S. and abroad, you have a single source to guide your projects from pre-development planning through development. FATC is also one of the most respected timeshare closing agencies in the industry.
Links to Timeshare Forums, Timeshare News, and Timeshare Discussion Groups: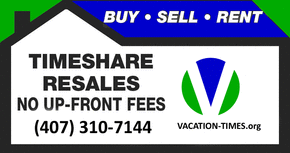 ---
National Timeshare Owners Association:
Educating, Advocating and Helping timeshare owners find resolutions to ownership issues.

Florida Timeshare Owners Group:
Located in Sarasota, this networking group of Florida timeshare owners provides help and information to timeshare owners with questions about how to get the most value from the vacation ownership industry!

The Villages Timeshare Club:
This is our personal favorite of all the timeshare owner groups! Meeting every third Monday of the month, this networking group located in the Villages retirement community in Florida showcases industry speakers, helpful information, and great fellowship for its members! Richard Marquette, the owner of Vacation-Times.org, is a featured speaker at these meetings several times each year.
---
Links for Timeshare General Information and Government Reporting Agencies:
Timeshare Weeks Calendar:
Provided courtesy of My Resort Network
.
The National Association of Attorneys General:
Find contact information for the various Attorneys General across the United States. Reporting timeshare related fraud is the best way to stop it!
Free Timeshare Valuation:
Free comparative market analysis for your timeshare ownership provided by RM Vacation Timeshare Resales LLC.
Sample Letter to Cancel or Recind a Timeshare Purchase within the Required Cooling Off Period:
If you have signed a contract to purchase a timeshare or vacation ownership interest from a developer, most states will have a required cooling off period during which the consumer is legally allowed to cancel or rescind the timeshare purchase without any penalty or further obligation. You can find a list of the rescission periods organized by state that is maintained by the American Resort Developers Association by clicking HERE.
If you have just signed a contract to purchase and are having second thoughts, this information can help you!


Seniors VS Crime:

A special project of the Florida Attorney General. Helping Florida's seniors report and fight consumer fraud with a personal contact who offers guidance and support over the phone or in person as a liaison at the local sheriffs department.
Florida Attorney General Timeshare Page:
Read about current investigations of timeshare related businesses, learn how to protect yourself from common scams, and you can also report timeshare related scams and consumer fraud on this website.
National Do Not Call Registry:
The national database to register your phone numbers so that you do not receive unwanted commercial telemarketing calls. Telephone numbers placed on the National Do Not Call Registry will remain on it permanently due to the Do-Not-Call Improvement Act of 2007, which became law in February 2008. You can also file a complaint for a DNC violation at this website.