How to Safely Sell a Timeshare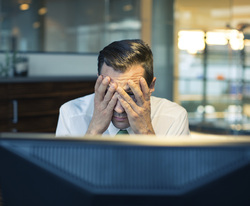 When you are trying to sell a timeshare, navigating the minefield of con artists, telemarketing schemes, upfront fees, and misinformation is difficult and frustrating. Timeshare developers and management rarely provide any meaningful help- and the smoke and mirrors marketing tactics used to sell most vacation ownership products make it even worse by creating unrealistic expectations and dispensing false information to consumers. However, these obstacles can be overcome. Timeshares are sold on the resale market every single day! The key to success is to take your time and research the entire process. In the timeshare industry, every bad decision you make will cost you thousands!
The following steps will provide you with a simple and safe method to sell your timeshare. This five step method is based on the same systematic approach used everyday to sell traditional real estate, and it is the same basic process I've used to sell tens of thousands of unwanted timeshares through the brokerages I've supervised.
Find out exactly what you own..
Learn the transfer process and costs required to change ownership.
Have a realistic expectation of resale value for your timeshare ownership on the secondary market.
Advertise your property effectively.
Use an experienced timeshare closing agent to ensure the transfer is completed properly.
---
Step #1: Find Out Exactly What You Own
One of the most common issues with timeshare resales is seller confusion about exactly what they own and what will be transferred to a buyer on the secondary market. Many timeshare owners use exchange systems such as RCI and Interval International to swap their ownership reservations for condo reservations all over the world. This type of vacation exchange is a wonderful benefit of vacation ownership, but it also can lead to confusion about what exactly is owned. Over the years, I've spoken with thousands of timeshare owners who have never actually been to their own resort.

As a general rule, the first step for a timeshare owner who is thinking about selling is to obtain an estoppel form from the timeshare developer or resort management company. This form will verify the details of ownership as well as disclose the annual costs of maintenance, taxes, and other assessments. It will also provide verification of the type of ownership, the frequency of usage, and any resort transfer fee which is required to be paid upon a transfer of ownership. You can download a blank estoppel form at the link below:


Each resort will have an assigned employee who can complete an estoppels. Simply call the resort phone number that is shown on your last maintenance fee bill, and ask to speak with a resort employee who can help with an ownership transfer. You should be able to mail, fax, or email a signed estoppel form to them for completion. A few resorts will require that you pay a service fee for this process, but most will provide the form to you at no charge. While you are speaking with the transfer department for your resort, you will also be able to complete the second step and learn the transfer process and required costs to change ownership.