Florida Timeshare Owners:
Special Information and Resources to Protect You from Timeshare Fraud

---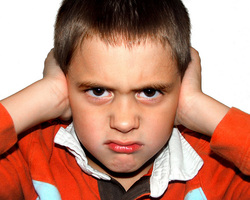 Stop Listening & Hang Up on Con Artists!
Five Simple Ways to Identify Timeshare Scams:
Unsolicited phone calls
Upfront frees
No real estate license
Unrealistic pricing
Inflated closing costs

---
1. Timeshare Owners Should Hang Up on Telemarketers!

The first thing a timeshare owner should always do when they receive an unsolicited phone call about selling or renting a timeshare is simple- HANG UP! Unless you have classified advertisements posted online or in printed publications with your name, phone number, and resort information- there is no way a legitimate reseller will magically obtain your information. Legitimate resale and rental brokers DO NOT buy black-market lists of timeshare owners! If you receive an unsolicited phone call with an offer to buy or rent your timeshare, it is ALWAYS A CON ARTIST WHO WANTS TO STEAL YOUR MONEY!
Every timeshare owner should register their phone numbers with the National and State Do Not Call Lists. This will give you the opportunity to file a telemarketing complaint for any and all unsolicited telemarketing calls you receive, including timeshare solicitations!
The National Do Not Call Registry can be found at http://donotcall.gov
You will be able to register your phone numbers and report any telemarketing violations from that website.
You can also file telemarketing complaints with the Federal Communications Commission at the website
http://esupport.fcc.gov/complaints.htm
In Florida, there is also a Do Not Call List maintained at the state level to protect Florida residents. Again, you can register your phone number and report telemarketing violations on the website. The Florida Do Not Call Registry can be found at the Florida Division of Consumer Services website
http://www.800helpfla.com/nosales.html.

2. Timeshare Owners Should Never Pay Any Type of Upfront Fee
to Sell a Timeshare or to Rent a Timeshare

Almost every timeshare scam operating today will involve some type of upfront fee or advance payment from the timeshare owner. The con artists attempt to hide these fees by calling them everything from marketing fees, appraisal fees, title search fees, transfer taxes, to closing costs. No matter how they are disguised, they all end up being the same thing: the timeshare owner is asked to pay money to the con artist!
Legitimate timeshare resales and timeshare rentals follow a very simple and straightforward process.
The timeshare owner receives an offer from a buyer or tenant. The buyer or tenant pays the agreed price to the timeshare owner or to an independent third party escrow agent. Any seller fees or costs are then simply deducted from the seller's proceeds and paid for out of the buyer's funds at closing. The timeshare owner should never be asked to pay out of pocket, unless he knows in advance that he is upside down on the sale and expects to come to closing with cash.
The only legitimate exception to this process would be when the timeshare owner's resort charges an upfront estoppels or transfer fee. And in these cases, the timeshare owner should always have the right to pay his resort the fee directly!
Protect yourself from timeshare resale fraud by NEVER PAYING ANY TYPE OF UPFRONT FEE!
If you believe that you have already been the victim of consumer fraud relating to a timeshare scam, please take the time to report the crime! Victims of timeshare scams can file a complaint with the US Attorneys General of: 1) the state where the timeshare owner lives. 2) the
state where the timeshare resort is located. 3) the state where the con artist claims to be located. Consumers can find a complete list organized by state with names, phone numbers, and website addresses for all the United States Attorneys General . This information can be found at the website for the National Association of Attorneys General
http://naag.org/current-attorneys-general.php
For senior citizens who reside in Florida, there is also a special program operated by the Florida Attorney General's office which can provide one-on-one assistance over the phone for senior citizens who have been the victim of any type of fraud against the elderly.
Seniors VS Crime is an outreach program that can be reached by phone at (800) 203-3099 or by the website
http://seniorsvscrime.com
3. Protect Yourself from Timeshare Scams- Contact a Licensed Real Estate Broker


The vast majority of timeshare scams are perpetrated by individuals who either have no licensing credentials, or are licensed only as telemarketers.
While there always have been (and always will be) documented cases where a properly licensed real estate associate or real estate broker was guilty of willfully defrauding consumers- these cases are extremely rare!
An easy way for a Florida timeshare owner to protect themselves from timeshare resale fraud is to engage the services of a properly licensed
Florida real estate broker who specializes in timeshares and vacation properties. The broker should never charge any type of upfront fee, and should only earn a commission at closing when the timeshare has been sold or rented. You can find a list of licensed timeshare brokers via the
LTRBA
. If the broker attempts to charge you any type of upfront commission, advertising fee, or marketing fee immediately file a complaint with the Florida Attorney General at
http://myfloridalegal.com/timeshares
I have heard of a few instances where Licensed Timeshare Resale Brokers are attempting to convince timeshare owners to pay a registration fee or an "optional" advertising fee for additional marketing and exposure. If this happens to you, report the attempted crime immediately! In Florida, it is illegal for a licensed real estate broker to charge any type of upfront or advance fee to list or sell a timeshare property. I would also urge you to report the attempted scam at
http://vacation-times.org/submit-a-scam-alert.html
so you can expose these individuals!
Consumers should always verify that a reseller is properly licensed. In Florida, you can search and confirm licensed real estate professionals at the website http://myfloridalicense.com.
To check a real estate license in other states, there is a large database of real estate licensees for many states that can be searched at the website
http://www.arello.com/
. This website also maintains a fantastic database of regulatory agencies in both the United States as well as international agencies. The regulator database can be found at
http://www.arello.com/regulator/
.
A final
warning to consumers: There are numerous con artists who have been preying on timeshare owners by pretending to be licensed real estate agents. These con artists steal the identity of the licensed professional, in an attempt to gain credibility with consumers. These identity theft schemes are easy to stop! Consumers should always contact the real estate office itself to verify that the individual you are dealing with is still working with the real estate brokerage, and that you have actually been speaking to the licensed real estate professional. You can often find the address and phone number for the employing brokerage as part of the licensee search. If the contact information for the business is not included, simply perform a standard internet search to discover how to contact the office.
4. Discover a Realistic Expectation of Resale Value of Your Timeshare

Most timeshare scams are actually very simple schemes. The con artist tells a timeshare owner that they can sell or rent the unwanted timeshare for an inflated price that is extremely unrealistic. Consumers should know that timeshares do not appreciate! In fact, in the current market there are only a few timeshare resorts that maintain even fifty percent of the original purchase price on the secondary market. Most timeshares have resale values that are pennies on the dollar to what the consumer paid to the timeshare developer. There are even MANY timeshare ownerships that are difficult to give away in the current market!
Every timeshare owner (whether or not you are considering selling) should periodically learn what is the realistic resale value for their ownership. Knowing this simple piece of information will protect you from 90% of the timeshare resale fraud that occurs today. I wrote a three part post on this very subject on my
Wall Street Journal Community
Timeshare Information Blog
(read the entire article by clicking
HERE
), but I will summarize and give you some simple strategies here as well.
To discover the expected resale value of your timeshare, follow these three simple steps:
1) Understand the vacation ownership product that you own.
2) Search online for ads of comparable timeshares that are for sale.
3) Request a comparative market analysis from a respected real estate broker specializing in timeshare and vacation resorts.
Start your research by correctly identifying exactly what you own. You need to know the resort or system and whether your ownership is an annual usage or otherwise. You need to know if you own a fixed week or a floating system such as a points program. Also, the size and type of villa you have usage rights to will be a big factor in properly evaluation the resale value. For this information, refer back to your original purchase contract or simply contact your resort management company or HOA and request an outline and description of your ownership. You can normally contact the phone number shown on your last maintenance fee bill to be connected with owner services.
The next step in determining the resale value of your timeshare is to step into the mindset of a potential buyer. The incredible power of internet search engines makes this very easy. Within minutes, you can likely find numerous for sale classifieds that are either exactly what you own, or are very similar. When you do this, always bear in mind that a potential buyer will be looking for the lowest priced ads- so never settle for any results that "average" asking prices and don't base your valuation on anything but the lowest priced comparables. Never forget that most upfront fee companies make money from selling advertisements, not selling timeshares! Always take the time to search several different venues.
The final step in discovering the expected resale value of your timeshare is to request a comparative market analysis from a timeshare brokerage. Much like selling a home, a legitimate real estate professional should be able to provide you with an estimation of value based on both recent sales and active listings for comparative vacation ownership products. Pricing for CMA's will vary, so always check with several timeshare resellers before agreeing to pay any type of valuation fee and never pay more than $50. for a written timeshare valuation. For many timeshares, I can provide you with a simple CMA at no charge. Visit
http://vacation-times.org/free-timeshare-valuation.html
and complete the form to obtain a free valuation of your timeshare.
5. Know What the Actual Transfer and Closing Costs are for your Timeshare

Another easy step that can protect you from many timeshare resale scams if for timeshare owners to research and understand what the actual transfer costs would be to change ownership at your timeshare resort.
Just as in the empty promises of inflated sale prices, con artists depend on the owner's ignorance to help them complete the swindle. Many timeshare owners are sent "resale" contracts promising no upfront fees- but are then told that the timeshare owner must "prepay" for a title search to ensure they can provide clean title to the buyer. The con artist promises that this "closing fee" will be reimbursed to the owner at closing. These promises are all LIES meant to hide the upfront fee!
To learn what the expected closing costs and transfer fee would be for your timeshare resort, start by calling your resort management company or HOA
(the number can normally be found on your last maintenance fee bill). Ask your resort what you would need to do to transfer ownership. Be sure to ask about any resort transfer fees, estoppels fees, or even prepaid maintenance fee requirements that would have to be met.
If you are selling a deeded ownership, you will also have closing costs which are associated with the deed preparation and recording.
I maintain a discussion group on the bulletin board website TimeshareForums.com where resort closing costs and transfer fees are shared and published. You can access this free website at http://timeshareforums.com/forums/transferring-ownership