Receive Special Offers on Vacation Rentals with Google Plus and Facebook!


We use the popular social networks Google Plus and Facebook to update our readers without the hassle of email notifications. Simply follow up using either button below to be informed when new travel reviews, resort updates, consumer fraud alerts, and special offers on vacation rentals are posted!

---
Stay Informed to Protect Yourself from Timeshare Scams!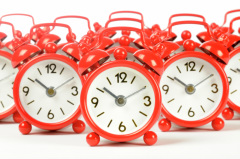 Our alert system will ensure that you always stay informed on the news and events in the timeshare industry. We respect your privacy, and will never share your information. We post important fraud alerts, industry headlines, resort updates, and vacation rental discounts and offers on both of these social network websites.

Staying informed about potential consumer fraud is the best way to protect yourself from timeshare and travel related scams.



---